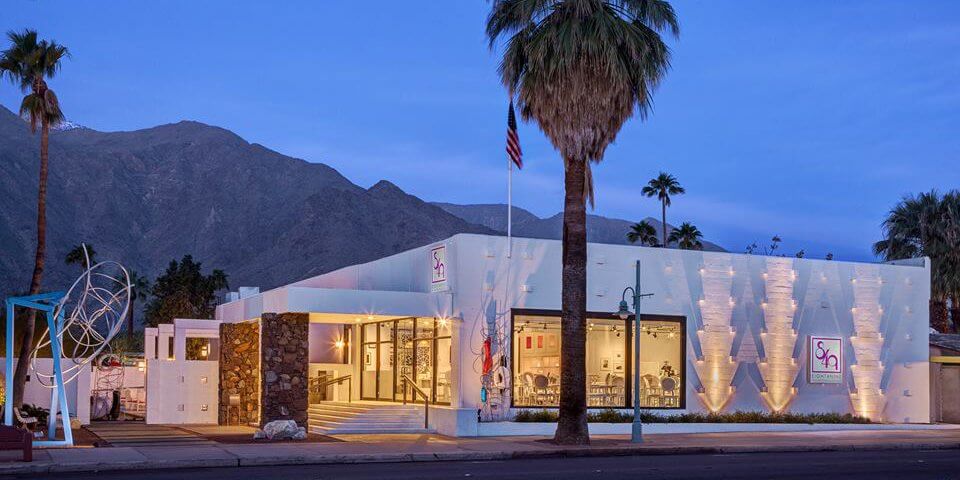 Please join us at the ATA60 Science & Technology Division Conference Dinner and enjoy a relaxing evening of networking, meeting new friends, and catching up with old ones. We will have our dinner in a private room.
Where: Eight4Nine Restaurant & Lounge, 849 N. Palm Canyon Dr., Palm Springs, CA 92262
When: Thursday, October 24th, 2019 at 7 p.m.
Menu:
First Course: choice of
Simple Green Salad
Watermelon Gazpacho
Main course: choice of
Grilled Scottish Steelhead
Cauliflower Steak and Puree
Beef Tenderloin
Dessert: choice of
Roasted Peach and Cardamom Creme Brulee
Gelato or Sorbet
Dietary Restrictions? Please let us know by adding a note with your payment. We will do our best to accommodate your needs.
Reservations & Payment:
Cost for the dinner is $63 incl. taxes and gratuity (drinks not included). The room fits 30 to 40 guests, so seating is limited and reservations are received on a first come, first served basis.
Pay via Paypal (preferred): Send $63 to cberger@cfbtranslations.com
or
Pay by check: Send your check to Carola Berger, PO Box 865, Buellton, CA 93427. Please also RSVP via email to Carola at cberger@cfbtranslations.com if you are sending a check.
Questions about the dinner?
Contact Lebzy Gonzalez at divisionS_TD@atanet.org.