Congrats
Congratulations to S&TD Leadership Council member Anees Gharzita! Anees was awarded one of four 2021 AFTI Student Conference Scholarships during the ATA62 Annual Conference. AFTI awards the First-Time Conference Attendee Scholarship to recognize outstanding undergraduate or graduate students who are currently enrolled or have recently completed a degree program in translation or interpretation and have never attended an ATA conference.
New Leadership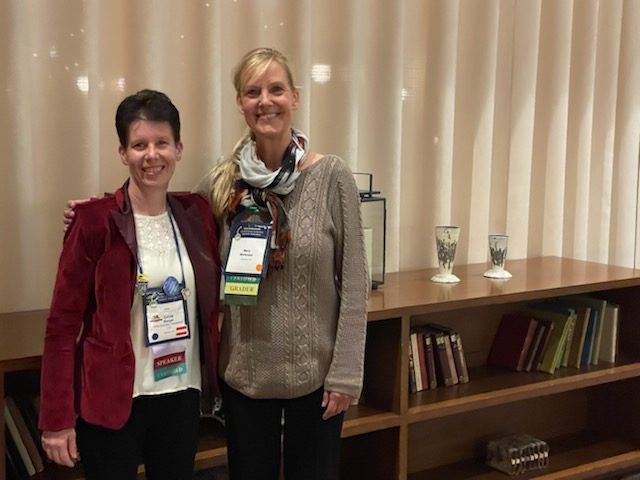 Thank you to everyone who attended our virtual Annual Meeting on October 8, 2021. Mery Molenaar and Heike Holthaus were introduced as our incoming Administrator and Assistant Administrator, respectively, for the 2021-2023 term. Many thanks to outgoing Administrator Carola Berger for her dedication and great work as division Administrator and Assistant Administrator. We are pleased that she will remain a member of the Leadership Council as co-Facebook Admin.
Now that Heike has moved into her new role as Assistant Admin, we are currently looking for a co-blog editor to help Pavitra Baxi. Please let us know at divisionS_TD@atanet.org if you are interested or would like to find out more about the role. Annual Meeting agenda, minutes and slides are available on our website under Resources > Annual Division Meetings.
ATA62 Takeaways
We held our division networking dinner during ATA62 in Minneapolis. Because of the hybrid nature of the conference, the dinner was smaller than usual with 14 attendees, but nevertheless a lot of fun. Check out the pictures of our dinner under Events > Photo Gallery. If you have any other conference pictures, we would love to add them, so please email them to divisionS_TD@atanet.org.
Our Distinguished Speaker, Dr. Nic Jelinski, spoke on Saturday, October 30. His presentations "The Magic of Soil" and "Permafrost-Affected Soils in Alaska" were very well received. Recaps of these and other S&TD sessions will be posted on our blog in the next few months, so stay tuned!
Looking Ahead to ATA63 in Los Angeles
It is never too early to start thinking about the next ATA conference. Do you have any Distinguished Speaker ideas for ATA63? Nominee forms are due at ATA HQ in January, so now is the time to email us at divisionS_TD@atanet.org. Or, if you would like to help with next year's division dinner in Los Angeles, you can also email us at the same email address. Restaurant suggestions are always welcome!