Meet the GLD Leadership Council
Administrator
Karen Leube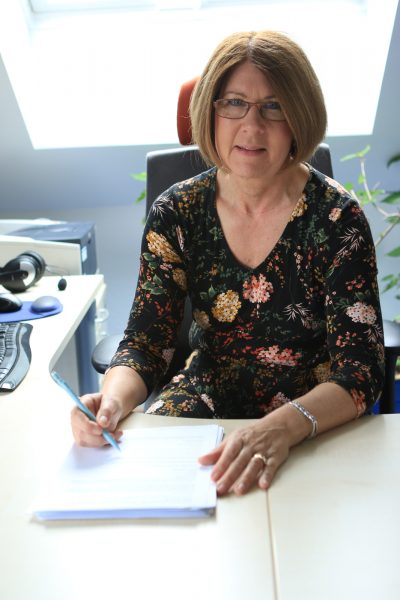 Karen Leube, a native of Pennsylvania, is a freelance translator and translator trainer based in Aachen, Germany. She served on the faculty of the universities of Heidelberg and Mainz (FTSK), where she offered courses on biomedical technology and general medical translation in cooperation with local hospitals and research institutions. Since establishing her freelance business in 2004, she has taught numerous continuing education courses for translators and interpreters. Twelve of her book translations have been published to date, including Thomas Häusler's Gesund durch Viren (Viruses vs. Superbugs).
Karen founded and coordinated ATA's GLD Members in Europe group from 2009 to 2019 and served as the GLD's Assistant Administrator for two years prior to assuming the position as Administrator in 2022.
Send Karen an email
Assistant Administrator
Robin Limmeroth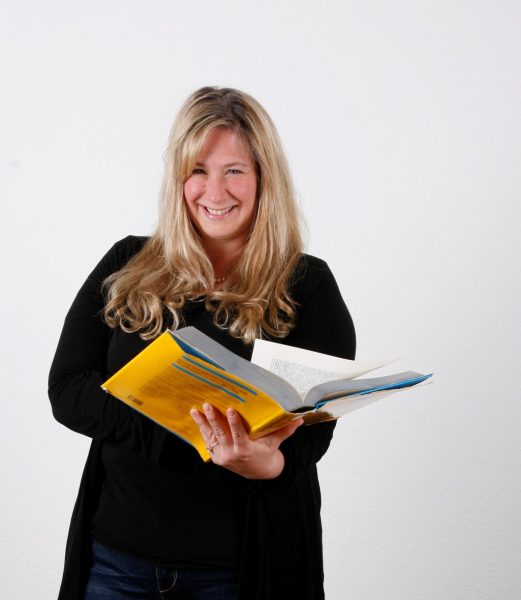 Robin Limmeroth is a freelance German>English translator, transcreator, and proofreader with 25 years of translation experience in various sectors. After graduating from Millersville University in 1990, she worked for Infratest Burke Marketingforschung and Mainz University of Applied Sciences, among others. Based in Mainz, Germany, she provides language services to a number of market and marketing research companies, advertising agencies, universities, publishers, and other direct clients.
Robin is the Assistant Administrator of the GLD and part of the GLD in Europe team. She also served as Web Manager from 2020-2023.
Send Robin an email
interaktiv Editor-in-Chief
Marion Rhodes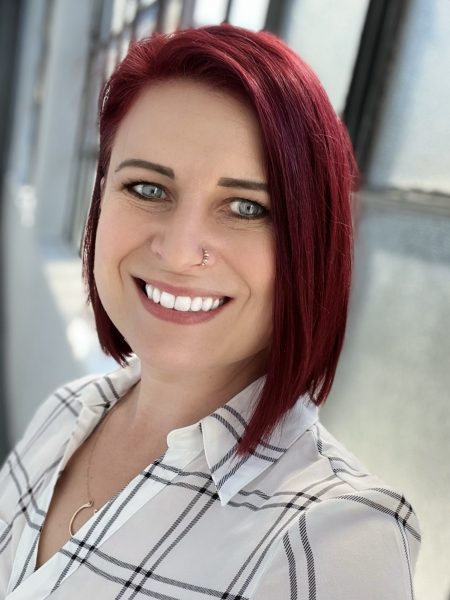 Marion Rhodes is a bilingual English/German copywriter, ATA certified English-to-German translator, and search engine optimization specialist at Integrated MarCom Translations. Before starting her translation business, Marion worked as a reporter for the Omaha World-Herald in Nebraska and as a freelance writer. She holds a bachelor's degree in journalism and a master's degree in integrated marketing communications.
Marion is a frequent speaker at the ATA Conference and has presented at various other translation conferences, both in the United States and abroad.
Send Marion an email
Listmaster
Rainer Klett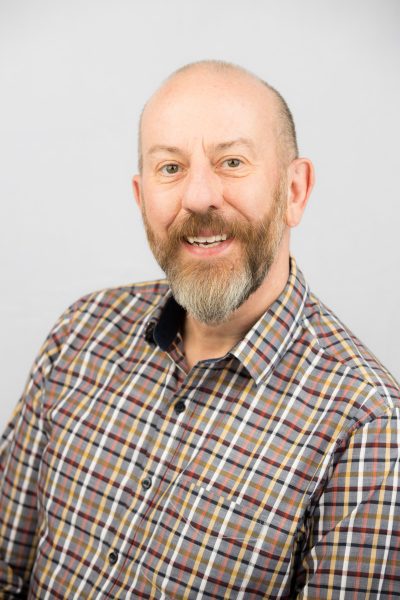 Rainer Klett is an ATA-certified English>German translator with an M.A. in Art History and English (Amerikanistik) from the University of Tübingen (Germany), which is also his hometown. After moving to Philadelphia in 1997 and spending several years working in various museums, he wanted to live in a more moderate climate with more opportunities to pursue his love for the outdoors. Rainer now lives in Seattle, where he works as a freelance translator, interpreter, and voice-talent specializing in art history, tourism, corporate communication, and marketing, including audio-visual projects. In his spare time, Rainer can often be found exploring the many hiking trails in the Pacific Northwest (which reminds him of the Black Forest in the old Heimat), usually carrying his camera and admiring the wildlife around him. For more information see www.rainerklett.com.
Send Rainer an email
Digital Events Coordinator
Katrin Rippel Galati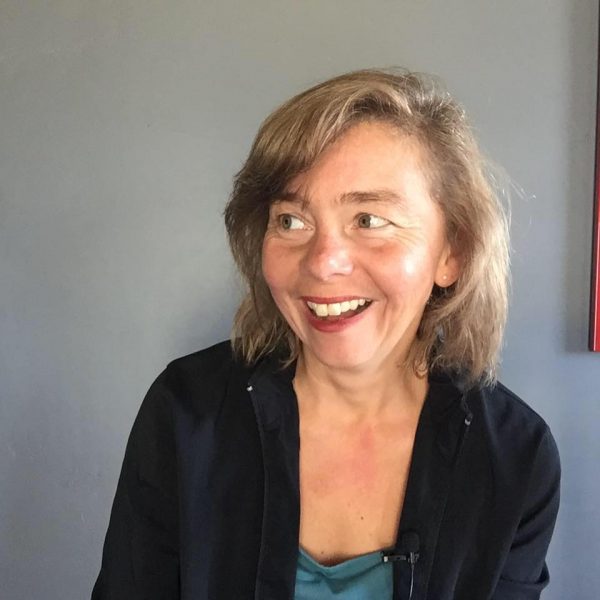 Katrin Rippel Galati lives her life beyond borders and loves language beyond words. Her hunger for new experiences – plus a background in international hospitality – allowed her to live outside her native Germany in various cultures, systems, and countries.
She received her Certificates in Translation and Localization from the T&I Institute and the University of WA in Seattle, and through freelancing gained valuable translation and localization experience in major international companies. In 2015, she founded Translations on Purpose, where she offers services in marketing, localization, and audio-visual translations. She is passionate about assisting eco-lifestyle and holistic businesses with their bilingual content productions and marketing in Germany.
She lives with her family on a small farm at the foothills of the Blue Ridge Mountains of North Carolina.
Send Katrin an email
Digital Events Coordinator
Erin Riddle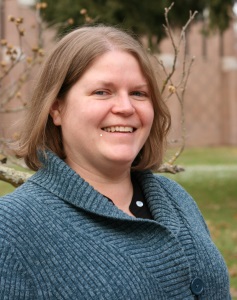 Erin completed a B.A. in German Language and Literature at Ithaca College, while also minoring in Art History and Spanish Language and Literature. After graduation, Ithaca became Erin's long-term home as she worked in book publishing for seven years. Eventually, graduate school called and she attended Binghamton University and completed an M.A. in Comparative Literature, a Ph.D. in Translation Studies, and certificates in Spanish and German to English translation. After graduate school, Erin taught academic writing, rhetoric, and critical thinking at a small college for seven years. Since founding her own language services business, she works as a freelance translator, editor, proofreader, and content writer and consults clients in language learning and public speaking.
Send Erin an email
Web Manager
Randal Gernaat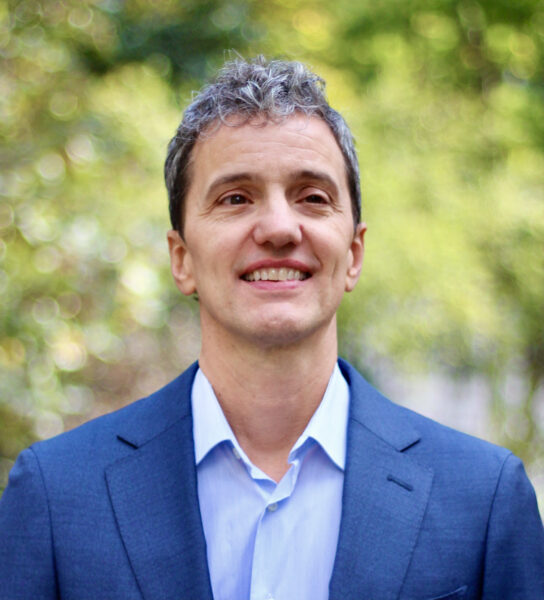 Randal Gernaat is a New York City-based German-to-English freelance translator. Before becoming a translator, he worked in international economics and finance for nearly 20 years, most recently for the financial services firm, Bloomberg. His past roles have included everything from research and analysis to product development and business management. Randal holds a master's degree in international economics from Columbia University. He also studied German at the University of Vienna, Austria, where he was also able to immerse himself in two of his passions: classical music and playing the piano. In his spare time, Randal enjoys German crime novels, adventure travel and vegetarian cooking with produce from local farmers' markets.
Send Randal an email
Social Media Coordinator
Noah William Alter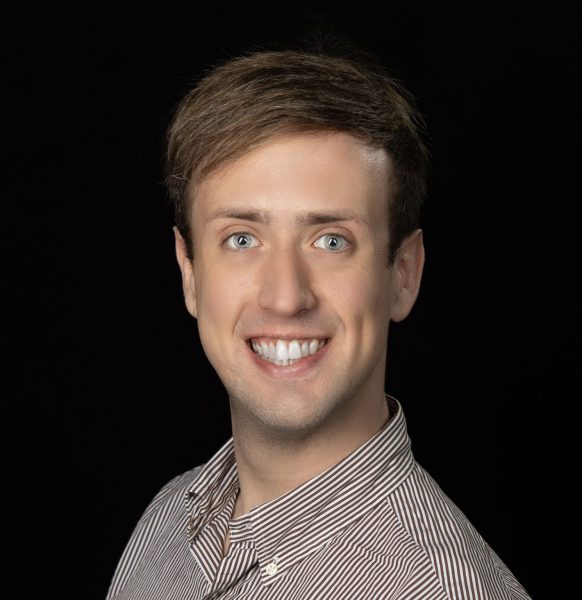 Noah William Alter, a native of Western Pennsylvania, is a French, German into English translator, and English content writer. Noah has worked in several roles in the language services industry, including project management and vendor management. Since 2021, Noah has continued exploring freelance translation and English content writing. Additionally, Noah is a voting member of ATA and belongs to several of its divisions, including the GLD; member of the Delaware Valley Translators Association; and member of the Global Coalition for Language Rights.
Outside of the language services industry, Noah is an avid world traveler, who has visited 23 countries and counting and loves to volunteer in his community.
Send Noah an email
European Coordinator
Ellen Yutzy Glebe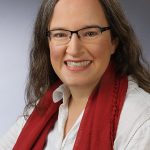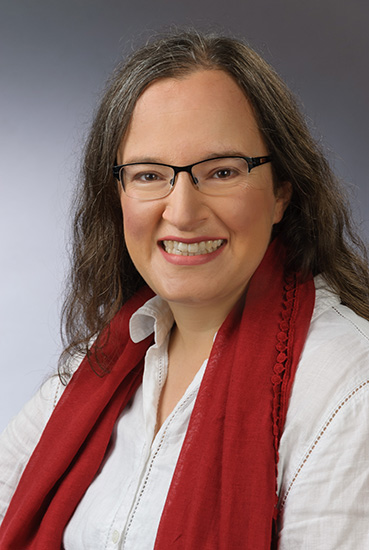 Born and raised in western North Carolina, Ellen Yutzy Glebe's life path has taken her far from the Appalachian mountains she still considers home. Luckily for her, she's found a second home near the geographic center of Germany, namely the city of Kassel, where she works as a freelance translator and editor specializing in academic texts and historical scholarship. Ellen has a BA in German and history from Guilford College and a PhD in early modern European history from the University of California-Berkeley, and she is actively cultivating a professional network of translators with similar backgrounds and interest in academic texts and the humanities. She took over coordination of the ATA's GLD Members in Europe group in 2019.
Send Ellen an email
New Member Coordinator
Kristina Cosumano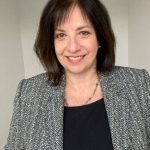 A Pennsylvania native, Kristina Cosumano studied music at Carnegie-Mellon University and the Eastman School of Music. After a long and fulfilling career as an opera and musical singer in Austria, she relocated to southern Germany and embarked on a second career as an ATA-certified translator for German into English. She is currently serving as the GLD's New Member Coordinator, her first leadership role with ATA. In addition to her full-time translation work, Kristina has provided interpreting services for trade shows and voiceover services for businesses.
Send Kristina an email
Collaboration Pool Coordinator
Heike Holthaus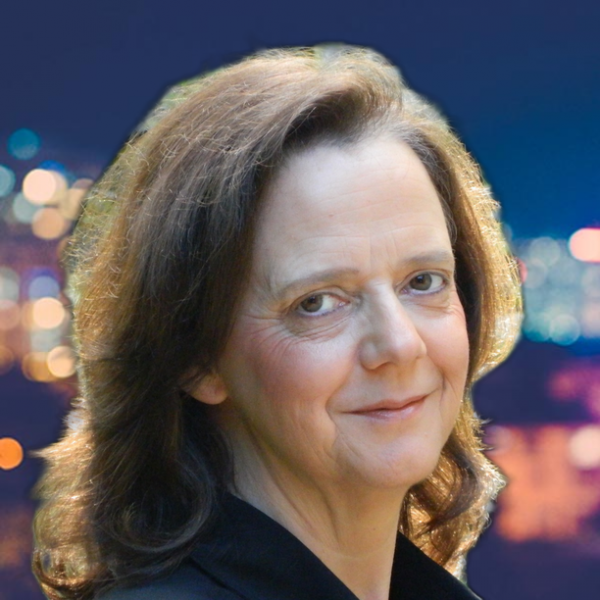 Heike Holthaus is a German <> English freelance translator specializing in patent and technical texts. Her second specialization is marketing translation and transcreation. Heike is the Assistant Administrator of the Science & Technology Division and the Collaboration Pool Coordinator for the German Language Division. From the time of receiving her vocational degree in logistics until starting her career as a translator, she was the owner of an artisan bakery and a board member of an import start-up. She received her Certificate in Translation from World Language Services, Dublin, with special merit in 2012. In her free time Heike enjoys taking a spin through the Michigan backcountry on her black Suzuki GSX 650 F, getting her hands dirty in the garden or putting her mechanical skills to the test.
Send Heike an email
Consultant
Ruth Boggs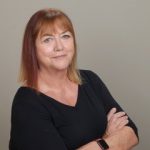 Ruth Boggs is an ATA-certified English <> German translator. She holds an M.A. in English (Professional Writing and Editing) from George Mason University in Fairfax, Virginia. After completing an assignment to the German Embassy in Washington, D.C., she decided to put down roots in Fairfax and become a freelance translator and interpreter, taught ESL there for 13 years, and worked as a White House volunteer. As a contract interpreter for the German government and the U.S. Department of State, she's traveled to all but five of the 50 United States. Her professional memoir, if she ever decides to write it, is tentatively titled "From the Whorehouse to the White House" because she's covered it all in the line of duty.
Consultant
Andrew Belisle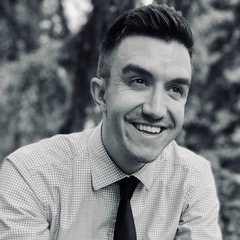 Andrew Belisle is an interpreter and translator based in Spokane, Washington. He is a recent graduate of the Middlebury Institute of International Studies with an MA in Conference Interpretation for English, Spanish, and German. While completing a BA in Modern Languages at Bangor University in the UK, Andrew dipped his toe into the interpretation world at the University of Vienna in Austria and the University of Granada in Spain. As a Federally Certified Court Interpreter for Spanish and English, Andrew works with a variety of public and private clients in the region, focusing on legal interpretation and translation. He is active on Twitter and the blogosphere, and passionate about using technology to the interpreter's advantage. When not working, Andrew enjoys cooking, Crossfit, Washington's beautiful nature, spending time with loved ones, and learning about obscure languages.
Send Andrew an email
Consultant
Megan Falk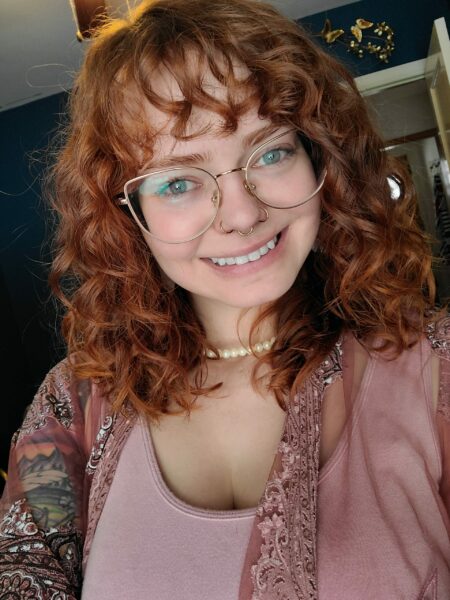 Megan Falk is just getting started as a German > English freelance translator. She has a BA in German and creative writing from UW-River Falls and is currently studying for her master's degree in German Translation at UW-Milwaukee and will graduate in December 2023. Megan recently completed a translation internship where she learned to read, transcribe, and translate Kurrentschrift into modern English. In her free time, Megan enjoys spending time outdoors, reading, traveling, and sewing.
Send Megan an email
Additional GLD volunteers
interaktiv
Layout
Daniela Radivo Harder
Review Coordinator
Rosalie Henke
Copy Editors
Annett Kuester
Ivonne Reichard-Novak
Melissa Kostelecky
Sabine Seiler
Proofreaders
Kimberly Scherer
Ute Kegel
Jill R. Sommer
Randal Gernaat
GLD Calendar
Stella Waltemade

GLD LinkedIn Page
Noah William Alter