Meet Noah William Alter, the GLD's New Social Media Coordinator
It's mid-July and while this may be what some Germans call the "Sommerloch," we have a number of new news items on our GLD blog to share in the coming weeks. We start by welcoming our new Social Media Coordinator Noah William Alter. Noah set up and has been managing the GLD LinkedIn page and now adds Facebook and Twitter to his purview. We sincerely thank our Ilona Friedman for serving the division as Social Media Coordinator for the past three years.
Read below to get to know Noah in this week's installment of "7 Questions for GLD Leadership Council member":
Name: Noah William Alter
LC position: Social Media Coordinator
Where are you originally from? Derry, Pennsylvania, USA
Where do you currently live? Derry, Pennsylvania, USA
How did you become a translator/interpreter?
My journey in the language services industry is surely an interesting one. Coming from a small town in Western Pennsylvania, not many people around me spoke another language other than English, nor did they hold an interest in learning another language. While I was in middle school, I began to take a strong interest in understanding my family history and learned from my family that some of our ancestors came to Pennsylvania from Germany several centuries ago. In this, I thought, "Wouldn't it be great to be able to speak their language and travel there?" This is where it all started, and my passion for learning German and French was further ignited by my high school German teacher, Mrs. Beth A. Roadman, who encouraged me to pursue my passion, which ultimately led to obtaining a BA in French and German from Washington & Jefferson College in Washington, Pennsylvania, USA, and a MA in Applied Translation Studies from the University of East Anglia in Norwich, UK.
Today, my passion for language continues to grow, and have begun learning Thai with the hope of one day learning to speak Icelandic and Pennsilfaanisch Deitsch (Pennsylvania German). In short, I'm obsessed with language and culture, and the language services industry is simply a perfect fit for me.
What are your areas of specialization?
My areas of specialization are Business, Certificates, Education, and Marketing.
What do you like about ATA?
I simply enjoy knowing the fact that I'm surrounded by a bunch of likeminded people, who also share such a strong passion for language and culture. Additionally, in belonging to ATA, the networking and continued learning opportunities are outstanding.
Tell us about your position on the GLD Leadership Council.
I manage all the social media channels for the German Language Division, incl. Facebook, LinkedIn, and Twitter. My responsibilities are monitoring all channels, engaging with our network, and posting/sharing relevant content.
Anything else you would like to share? (hobbies, interests, etc.)
My hobbies and interests are language study (English, French, German, and Thai). Outside of the language world, I also volunteer as the Chair of the Derry Borough Planning Commission in Derry, Pennsylvania. Additionally, I volunteer as the Director of International Relations & Social Media at the Global MS Society, a non-profit based in Saltsburg, Pennsylvania.
Beyond language and volunteering, I'm an avid traveler, who has visited 23 countries and counting. Last, but not least, I am a lover of astronomy, history, and religion. Most importantly, I'm a servant to my beautiful calico (AKA my home office manager) by the name of Freyja, named after the Norse goddess Freyja.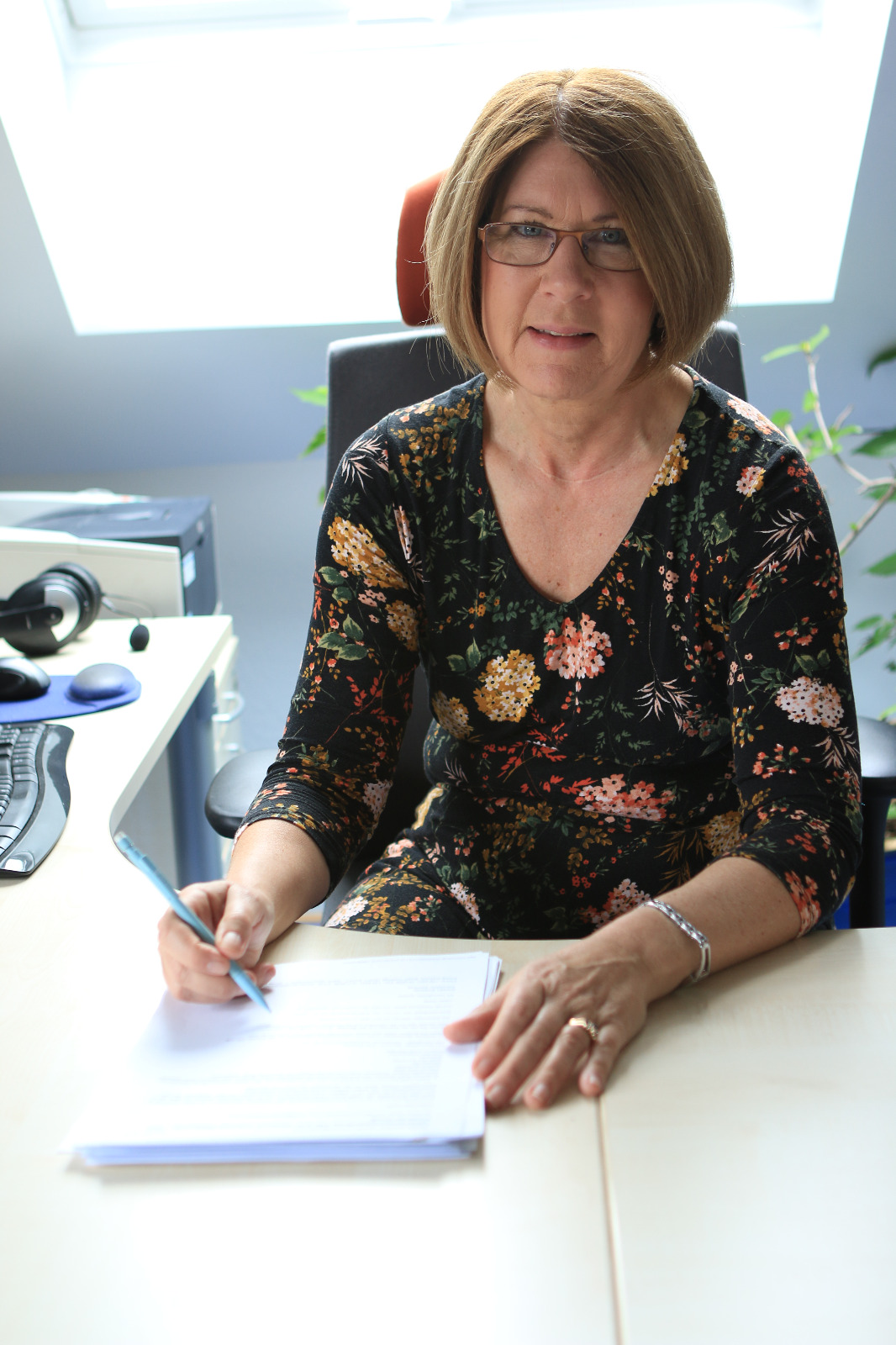 Karen Leube, a native of Pennsylvania, is a freelance translator and translator trainer based in Aachen, Germany. She served on the faculty of the universities of Heidelberg and Mainz (FTSK), where she offered courses on biomedical technology and general medical translation in cooperation with local hospitals and research institutions. Since establishing her freelance business in 2004, she has taught numerous continuing education courses for translators and interpreters. Twelve of her book translations have been published to date, including Thomas Häusler's Gesund durch Viren (Viruses vs. Superbugs).
Karen founded and coordinated ATA's GLD Members in Europe group from 2009 to 2019 and served as the GLD's Assistant Administrator for two years prior to assuming the position as Administrator in 2022.