Meet Randal Gernaat, the GLD's New Web Manager
"April, April!" Nein, kein Aprilscherz! April 1st saw the German Language Division welcome our new Web Manager, Randal Gernaat! Randal has taken the reins from Robin Limmeroth, who served as the GLD Webmaster since 2019 and assumed the role of GLD Assistant Administrator in November 2022. The GLD thanks Robin for her years of service and is looking forward to working with Randal in the future. Please note that the job title has now been updated to "Web Manager".
Read below to get to know Randal in this week's installment of "7 Questions for GLD Leadership Council members":
Name: Randal Gernaat
LC position: Web Manager
Where are you originally from?
I was born and raised among the trees, lakes, and snow banks of Northern Michigan.
Where do you currently live?
New York City
How did you become a translator/interpreter?
One of my first jobs after graduate school was covering the major economies of Western Europe for a boutique economics consulting firm in New York. Soon after I was hired, my boss noted I had studied German and turned over large amounts of German economic and financial data that needed to be translated into English. From that point on, I was inevitably involved in multiple translation projects.
One of the reasons I decided to step back from the corporate world several years ago was to pursue my interest in translation full-time.
What are your areas of specialization?
Economics, business, and finance
What do you like about ATA?
One of the biggest downsides of freelancing — especially for someone starting out in the industry —is the lack of office colleagues you can turn to with the inevitable questions. ATA offers a solution for this with its many resources, ongoing training, and networking opportunities. It's like an extended, virtual office.
Tell us about your position on the GLD Leadership Council.
I am the new Web Manager. I look forward to building on the hard work done by Robin and Karen to continue to make the GLD website a useful and well-organized resource for members.
Anything else you would like to share? (hobbies, interests, etc.)
As a young German student, I was able to participate in a study tour of West and East Germany in 1988. My most memorable experience was visiting Leipzig and the historic Thomaskirche, aka Bach's church. Our private tour of the church ended on the balcony near the organ at which point the tour guide asked if anyone wished to play "Bach's organ." As a big lover of Bach's music, I was in awe of the opportunity to play the organ in that wonderful historic setting. It's an experience I have never forgotten!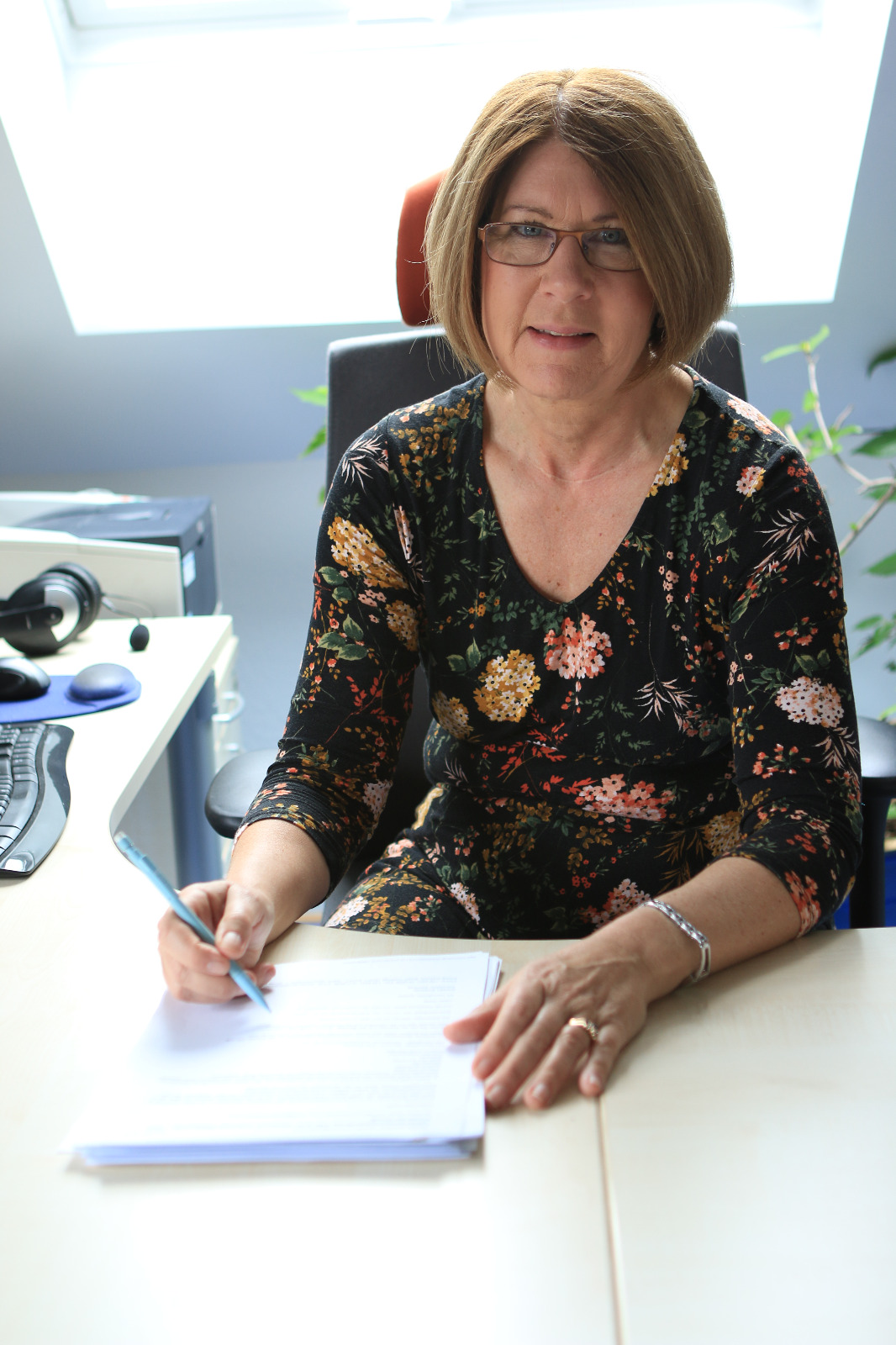 Karen Leube, a native of Pennsylvania, is a freelance translator and translator trainer based in Aachen, Germany. She served on the faculty of the universities of Heidelberg and Mainz (FTSK), where she offered courses on biomedical technology and general medical translation in cooperation with local hospitals and research institutions. Since establishing her freelance business in 2004, she has taught numerous continuing education courses for translators and interpreters. Twelve of her book translations have been published to date, including Thomas Häusler's Gesund durch Viren (Viruses vs. Superbugs).
Karen founded and coordinated ATA's GLD Members in Europe group from 2009 to 2019 and served as the GLD's Assistant Administrator for two years prior to assuming the position as Administrator in 2022.